Close to our heart
Heart for Children

Heart for Children is putting its passion and love into the orphans of South Africa, who often have to live in horrible circumstances. Many children are abandoned and without a father or mother they are vulnerable for abuse and exploitation. Like every other child, they deserve a good future. Our aim is not merely to give the children a halfway house, but the security and stability of a full and normal family life.
To help them we need your help - we cannot do it alone. We need approximately R7000 to maintain one family consisting of a mother and up to six children. This will provide them with a home, food, clothing, medication, schooling as well as gas, water, lights and, above all, love and security.
WE ARE ASKING YOU FOR FINANCIAL SUPPORT TO BUILD AS MANY HOUSES AS POSSIBLE.
www.heartforchildren.co.za/donate.php
Community Mental Health and Psychiatry (CMHP)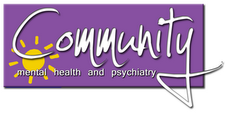 Community Mental Health and Psychiatry (CMHP), manages various Mental Health related homes for individuals with a psychiatric diagnosis. Our focus is mainly based on Psychosocial Rehabilitation (PSR) principals and models.
Our Services currently include housing facilities for more than 300 clients and daily support services to many. More than 80 employees assist with the day to day running of the facilities.
https://www.mentalhealth.org.za/get-involved.html
Oliver's House

Oliver's House is a charity organisation situated in Benoni on the East Rand. Oliver's House was established in May 2001 and today we successfully manage 2 feeding programs, a children's care centre, an education centre and a computer training centre.
We are committed to providing a free and responsible service to the community. We are committed to extending these services into as many disadvantaged areas as possible.
We are also fully BBEEE compliant with more than 75% of our services extended to the historically disadvantaged, and currently have a level 2 BEE rating.
www.olivershouse.co.za
Project Gateway

Project Gateway is based in an old prison in the city of Pietermaritzburg in South Africa. In 1992 it was converted into a centre for several church based projects. Through these projects, the Church is reaching out, meeting people in their crisis need, and empowering them to be self sufficient.
Given the alarming statistics surrounding the HIV/AIDS pandemic, TB, poverty and unemployment levels and the vulnerability of certain groups within our society, we aim to run effective and dynamic programmes, providing salt and light to the world, changing lives and impacting communities.
To this end, Project Gateway focuses on 3 main areas:
Education and Training
Caring Ministries, and
Empowerment
www.projectgateway.co.za
Animal Welfare Society PE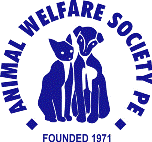 As an Open shelter, AWS is the only animal society in Port Elizabeth which operates as a pound, offering a safe place for all kinds of unwanted, lost or abandoned animals.
At our shelter in Victoria Drive, Walmer, we run catteries, kennels and also have facilities for livestock such as donkeys, horses, cattle, goats, and sheep; and other animals and birds. We have accepted any animal brought to our door, and also run a 24-hour service to deal with the many cases of cruelty and neglect which are reported to us.
animalwelfarepe.co.za
Helping Angels CPT

Helping Angels runs feeding schemes, and assists children's homes, soup kitchens and old age homes, in getting donations of goods to fulfill crucial needs, such as food, nappies, bedding & toiletries. We also host fun events to uplift the community, with our main focus on children and the elderly. Our main objective is enrichment of lives for children in children homes and the improvement of conditions for the elderly that is mostly forgotten. By hosting fun days, parties & outings with the help of our sponsors, creating wonderful experiences for the children that encourage teamwork and compassion for others, we believe that together we can all help to create a better future for these wonderful angels.
"Life is not about the breaths you take, but about the moments that take your breath away"
www.helpingangels.co.za
Big Brothers Big Sisters of South Africa

BBBSSA is a non-profit organisation dedicated to helping children at risk, between the ages of 6 & 18 years. It is a mentoring programme that matches youth in need with carefully selected and trained adult volunteers in one to one relationships that help them maximize their potential.
www.bbbssa.org.za
Vervet Monkey Foundation

Rehabilitation, Education, Sanctuary - The Vervet Monkey Foundation is a non-profit organization established in 1993. Our centre is based in Tzaneen in the Limpopo Province of South Africa. We rehabilitate and provide sanctuary to over 500 primates, orphaned, injured, abused, ex-laboratory or unwanted pets.
www.vervet.za.org
Heart for Children

PATCH is the only organisation in the Helderberg, Western Cape, South Africa that specialises in the prevention and treatment of child sexual abuse. Each day there is more than one child being sexually abused in the Helderberg area alone, some of these innocent child victims are as young as 6 months old.
PATCH aims to support all child victims of sexual abuse in the Helderberg and strives to prevent the incidence of this horrific crime committed against innocent children.
We believe that every child victim of sexual abuse is entitled to immediate crisis intervention, free professional therapy in his/her home language at a facility close to the child victim's home, and preparation for the court case.
www.patch-helderberg.com
Child Care South Africa

Child Care South Africa (CCSA) strives to create a society where children have the opportunities and encouragement to develop into responsible, self-sufficient adults who are able to contribute positively to society and break the cycle of poverty.
It hopes to contribute to our ideal society through the following Projects:
Shomies in Action [Peer Education Programme, raising HIV/Aids awareness in High school learners through Debate, Sports and Drama activities]
Child Advocacy [empowering rural communities on children's rights issues and access to government services for children]
OVC Support Programme [providing care & support to Orphans & other Vulnerable Children, psychosocial support & skills develop of Care Givers]
www.childcaresa.org.za
POPUP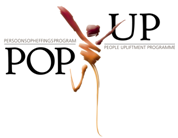 POPUP (People Upliftment Program) is a Skills Training and Development Centre serving the illiterate, unskilled, poor and unemployed of Tshwane. POPUP is situated in Salvokop, Pretoria near Freedom Park, and provides a range of soft skills training programs.
www.popup.co.za
Diepsloot Youth Projects

Diepsloot Youth Projects is a Youth managed Income Generating Non Profit Organization that was established in 2005 to empower the Youth to be responsible citizens in disadvantaged townships. The Organization was founded by Neftaly Malatjie whom started it in the begining of his adolescent stage.
www.diepslootyouth.webs.com


Register and be Headhunted Join South Africa's fastest growing Job network and allow 1000's of potential recruiters/employers find you. Your gateway to a better future!